(S04E08) Previous Episode
Aired On 2019-09-15
Tulip and Cass struggle to keep Humperdoo hidden from the Grail, while Jesse remains MIA.
Next Episode (S04E09)
Airs On 2019-09-22
Jesse, Tulip and Cassidy mount one final assault on Masada as the Apocalypse Revue begins.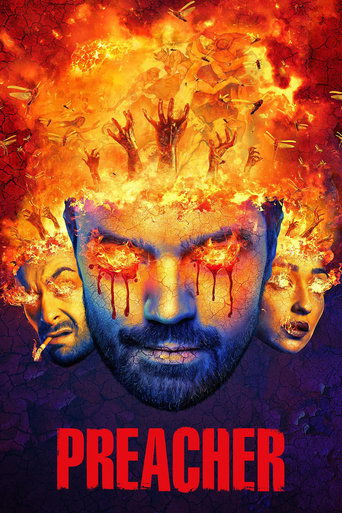 A preacher sets out on a mission to make the almighty himself confess his sin of abandoning the world. With his best friend Cassidy, an alcoholic Irish vampire, his love Tulip, a red blooded gun towing Texan, and the power of genesis, an unholy child born from an angel and a devil, Jesse gives up everything to set the world straight with its creator.
Writing:
Seth Rogen
Evan Goldberg
Garth Ennis
Stars: