(S06E03) Previous Episode
Aired On 2019-10-10
After Michaela's courtroom tactics do more harm than help, Annalise draws on memories of Sam to guide Michaela back to the winning path. Meanwhile, Connor bites off more than he can chew in his effort to reunite a family, forcing Tegan to call in a favor and fix his mess. Frank enlists Oliver's help to follow a lead on Laurel; and Gabriel learns new information about Michaela's birth father.
Next Episode (S06E04)
Airs On 2019-10-17
The FBI continues to interrogate Conner which leads him to panic under the pressure. Meanwhile, Annalise, Tegan and the students defend a woman accused of violating a disabled man's civil rights for developing a dating app that discriminates against him. Elsewhere, Bonnie helps Nate get more intel on Tegan while Michaela and Gabriel travel to New York to track down her father.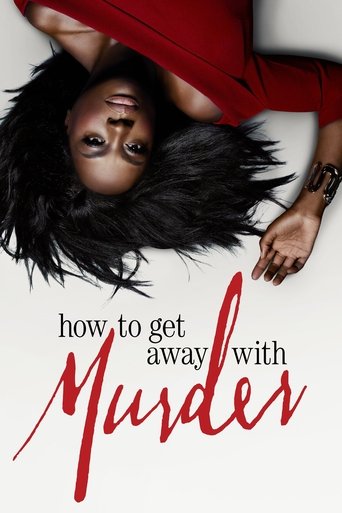 A sexy, suspense-driven legal thriller about a group of ambitious law students and their brilliant, mysterious criminal defense professor. They become entangled in a murder plot and will shake the entire university and change the course of their lives.
Writing:
Sarah L. Thompson
Daniel Robinson
Matthew Cruz
Stars: